School News & Announcements
Subscribe to posts
LBP Welcome BBQ: August 29th, 2018: 11:30 am to 1:30 pm.
June 8th is a PD Day.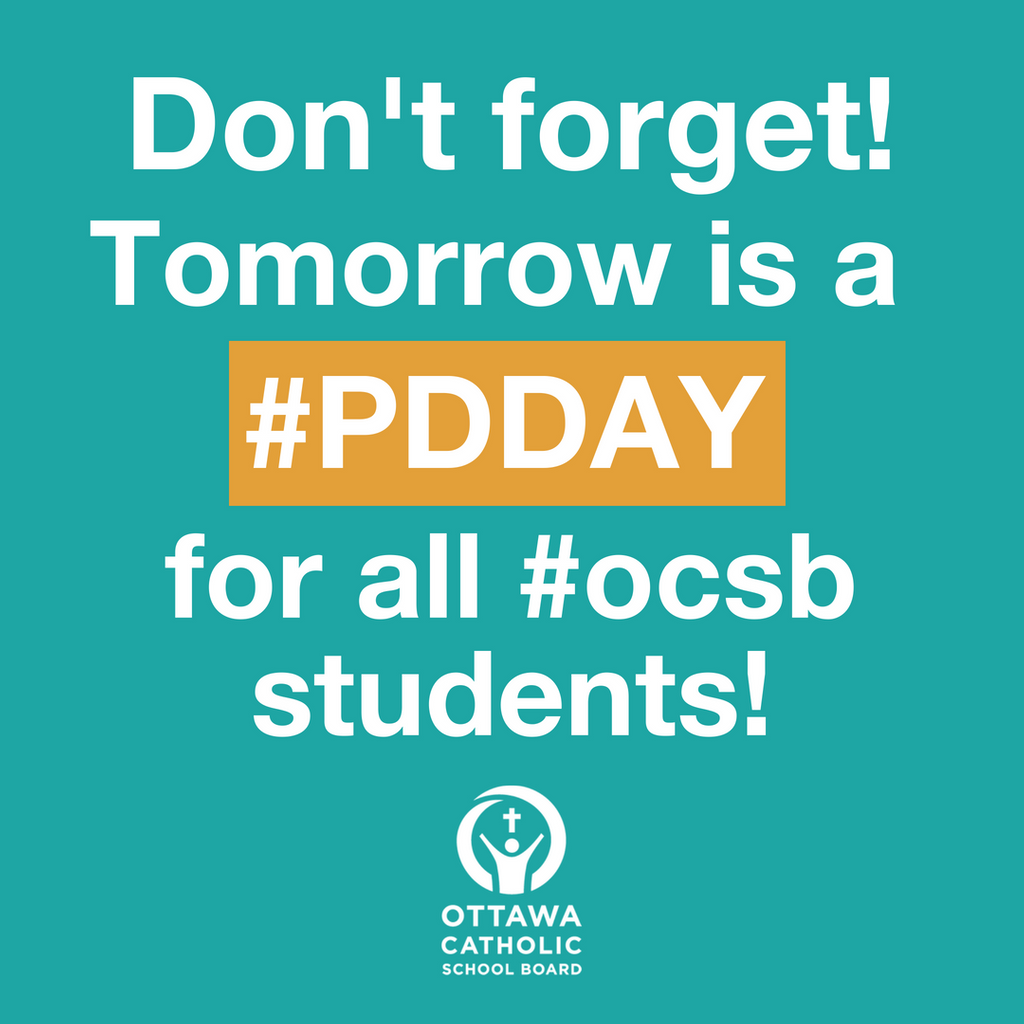 St. Brother André Fun Fair The Parent Council and The Staff of St. Brother André School would like to invite you to a Fun Fair on Fri. June 15th from 6:00 pm to 8:00 pm. The Fun Fair will take place in the school yard. There will be games, a large inflatable slide, a bouncy castle, a Cake Walk, a fish pond and face painting. As well there will be hot dogs, hamburgers, popcorn, chips, candy, drinks, etc. for sale.  We are looking for Volunteers to help out the day of the fun fair and parents to donate a cake for our cake walk. Please come and join us for an evening of fun and socializing. 
Dear parents/guardians
The Ottawa Catholic School Board will soon begin using a new communication platform called SchoolMessenger. It allows schools, teachers and the school board to send phone and email messages to parents using the contact information that parents have already shared with the school.
Our school will begin using SchoolMessenger next week, May 22-25.
What's new?
The difference between SchoolMessenger and our current platform is that SchoolMessenger allows parents to select their contact preferences (contact by phone, email, or both) for different types of messages.
What parents need to do
Phone messages
Parents can expect to receive one or more phone messages during the week. There should be no change from the way our phone messages are currently delivered. Please inform the school if you do not receive a phone message by the end of next week.
Email messages
Email messages will only be sent to those parents who have an email address on file at the school. The first email message sent using School Messenger will provide instructions on how to create a parent account and select your notification preferences. Please inform the school if  you do not receive an email message with this information by the end of next week.
If you have any questions or concerns about the new platform, please contact the school.
Friday, May 18th is a PD Day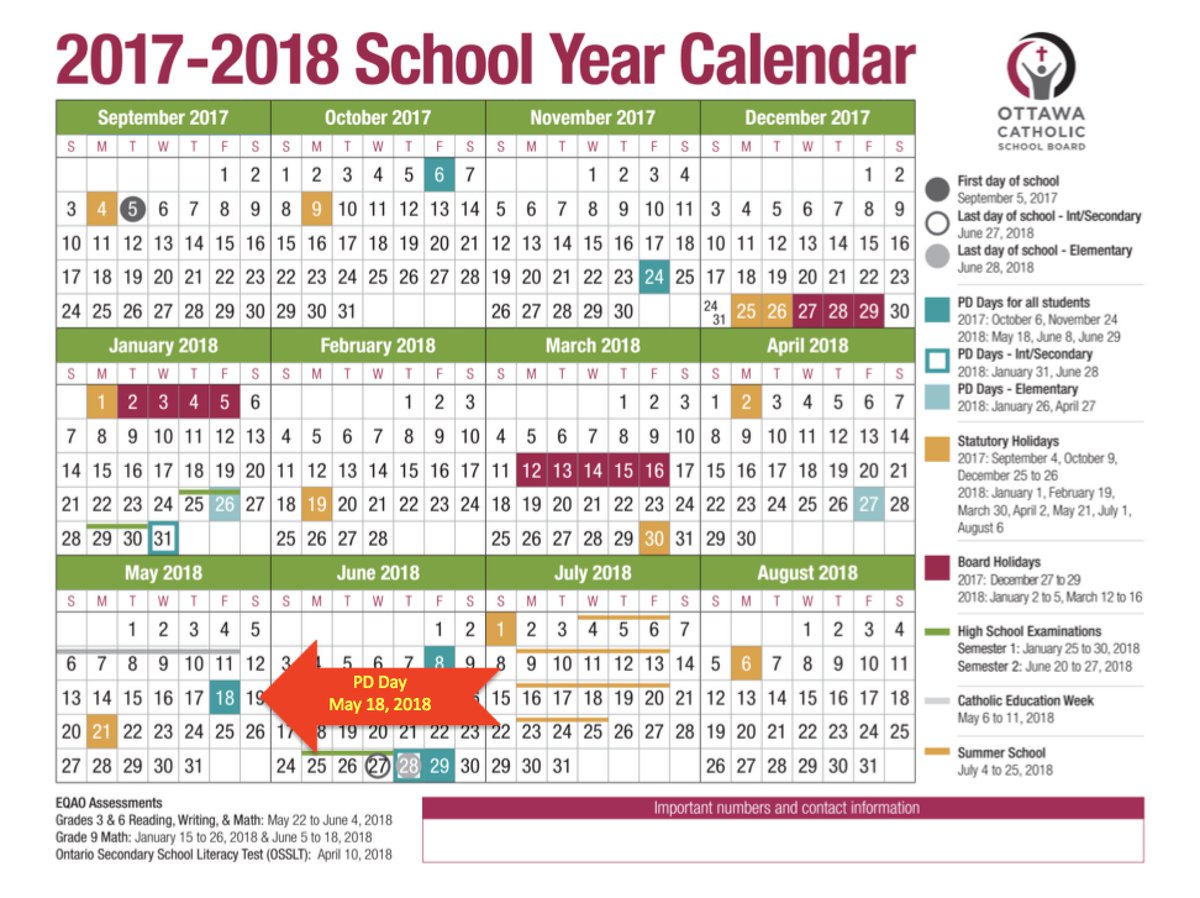 For the 7th year, Ottawa Public Health has partnered with sports retailers across Ottawa to bring residents a discount on helmets.  Helmets can help prevent serious brain and head injuries by absorbing the force from a fall or hit to the head.  Helmets are recommended for activities such as skateboarding, rollerblading, biking, sledding, skating, skiing and snowboarding.  In Ontario, it is mandatory for anyone under the age of 18 to wear a certified helmet while riding a bicycle (Highway Traffic Act:https://www.ontario.ca/laws/regulation/900610)
The Helmet Discount Weekend is Saturday May 5 and Sunday May 6, 2018
For a list of participating retailers, please visit the Ottawa Public Health website (http://www.ottawapublichealth.ca/en/public-health-services/helmet-discount-weekend.aspx.
MARCH BREAK
The March Break is from March 12th to March 16th.  This is a time where our school community takes time to have a well-deserved rest following a period of high energy and involvement.
LENTEN PROJECT
Our Lenten Project this year is to once again support Sacred Heart Children's Home in South Africa.  Our Lenten team has organized special Fun Fridays and the remaining ones are listed below. A small donation is  encouraged. You are able to pay through School Cash Online.Thanks everyone for your continued support.
                           Friday, March 9th: Dress to Impress
                           Friday, March 23rd: Beach Day

EASTER RAFFLE
To support our Lenten cause we are having an Easter Rafflect. Tickets are .25 each or 5 for $1.00. If you purchase online you get twice the amount i.e. 10 tickets for $1.00. There are two baskets to be won and the draw will take place on Tuesday, March 27th.
MILK PROGRAM - TERM 3
The Milk Order for Term 3 is posted to School Cash Online. This is the most efficient, safe way to purchase milk and ensure that your child receives it in a timely manner. This program is for Grades 1 to 6. If there is difficulty ordering online, please contact Mrs. Benoit. THE LAST DAY TO ORDER MILK FOR TERM 3 IS MARCH 21ST.

CORRECTION TO PIZZA ORDER-TERM 3 (ONLINE ONLY)
There is an error in School Cash Online for the Term 3 Pizza Order. Please only order for April 26th and May 25th. The March 29th date is showing in error. If you have already purchased for this date, your account will be credited. Once an item has been purchased by one person, we are unable to change the form. Sorry for the confusion. THE LAST DAY TO ORDER PIZZA FOR TERM 3 IS MARCH 26TH.
CPSA EVENT-Anxiety in School-Aged Children
Tuesday,  April 3, 2018
​7:00 - 9:00 PM
Speaker: Dr. Jean Clinton ​
St. Paul High School
2675 Draper Avenue
Both parents and teachers are expressing increased concern about the number of children exhibiting anxiety. This talk will explore what some of the causes may be and some strategies for helping.
​
Register Now: http://bit.ly/CSPAdrjean2018 ​
Post-Secondary in a New Age
What are the opportunities for your child after grade 12?  It's never too early to get informed.
University and College are both great options.  College has CHANGED; now offering Certificate programs, Degree programs, and Collaborative Degrees in partnership with various universities.
Come take a NEW LOOK at the opportunities! We'll share strategies to make it more affordable and engaging.
4 dates and locations:
Thurs. March 22 at St. Paul High School, 2675 Draper Ave, 7 - 8 PM
Thurs. April 12 at Frank Ryan Intermediate School, 128 Chesterton Dr., 7 - 8 PM
Mon. April 16 at All Saints High School, 5115 Kanata Ave, 6 - 7 PM
Thurs. April 26 at St. Matthew High School, 6550 Bilberry Dr, Orléans, 7 - 8 PM
Register now: bit.ly/CSPApostsecondary18
Poster attached
Link to poster:  https://drive.google.com/file/d/1f7hOVxEXL1CgWowAB7eUgh0zC8WPti22/view?usp=sharing
Skills Builder
For students currently in grade 6, 7 or 8.  This program will run from July 4 - July 25 from 8:30 am-12:00 pm at Holy Trinity HS, St. Pius X HS, Immaculata HS and St. Matthew HS. Skills Builder is a literacy and numeracy support program for students who are presently achieving at level 2 or lower, and are at a risk. In this program, students receive encouragement, gain confidence and learn how to improve reading, writing, numeracy, study and organizational skills required for success.   Download Registration Form
Anxiety in School-Aged Children  - Tues. April 3, 2018
​Speaker: 

D

r. Jean Clinton

 ​
St. Paul High School:   2675 Draper Avenue
7:00 - 9:00 PM
Both parents and teachers are expressing increased concern about the number of children exhibiting anxiety. This talk will explore what some of the causes may be and some strategies for helping.